-- Posted 13 February, 2006 | |


Saturday, February 11th:
The Gold and Silver Review at GoldSeek.com presents Elliott Wave technician, Roland Watson and market analyst, Jim Willie. We'll also have Dave Morgan back to discuss his great call on the silver market last week.

Jim Willie CB Bio:
Proprietor, GoldenJackass.com Editor, Hat Trick Letter
The man behind the name Jim Willie has experience in three important fields of statistical practice in the 23 years following completion of a Ph.D. in Statistics at Carnegie Mellon University. He spent time since 2001 in a private consulting firm in Pittsburgh, PA. His work included pharmaceutical and medical claim estimation, stratified sampling for consumer packaged goods market share, training seminars in advanced regression models, and consulting toward various other projects within the firm. In August of 2003, he became a low-cost solution at his firm, and since then has focused exclusively on the US and world economies, financial markets, currencies, and the commodity fields. Gold and energy have been a prime focus.
Jim spent five years at the corporate headquarters of Staples in suburban Boston in the last half of the 1990 decade. Work focused upon forecasting and sales analysis for their retail business, but also for the catalog and internet business. His retail floor labor scheduling program integrated several forecasts across the entire retail chain of over 1000 stores. Retail models, seasonality estimation, marketing effects, price elasticity analysis, all supported either the forecast process or profit margin enhancement. During his time at Staples, the company quadrupled in revenues and store count nationwide.
At Digital Equipment Corporation in suburban Boston, Jim worked for nine years in a unique zero-profit center within the company, one totally dedicated to marketing research on Digital products and the computer industry. Large strategic studies and smaller product studies were completed in the hundreds by a staff of 12. Strategic studies incorporated orthogonal fractional factorial designs, for evaluating various product feature combinations and industry directions. Product studies helped to enhance design and development. All datasets were analyzed exhaustively for useful information on perceptions, preferences, drivers, trends, usage, and demographics. However, extreme errors of judgment by senior executives resulted in the rapid decline in the company, departure of the best and brightest leaders, severe reduction in its workforce, and eventual acquisition by Compaq, then later by Hewlett Packard, which now manages his defined benefit pension. Sadly, many younger people have not even heard of the second largest computer mfg firm behind IBM in the 1980 and 1990 decades. HP took a large portion of Digitalís customer base.
Also at Digital, before the marketing research post, Jim worked for five years as a quality control consultant to the manufacturing organizations. He authored a DEC Engineering Specification which was integrated at all 28 mfg plants worldwide. It streamlined the stress testing of units from the assembly lines, with significant savings from reduced test time. Over a seven-year period, its implementation reduced mfg costs corporate-wide by between $250 and $300 million. Those were days of considerable fat in the US mfg arena, however. A few of his colleagues from Digital days remain trusted friends and analysts.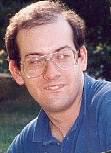 Roland Watson's Bio:
Works as a software engineer at Edinburgh Scotland, he earned his bachelors degree at the university of Glasgow in artificial intelligence. He has a newsletter at NeweraInvestor.com that focuses on global economic trends. He is an expert on Elliot Wave analysis and applies this technical style to gold, silver and precious metals stocks.


David Morgan, Silver Investor

Editor of the Silver Investor, started investing in the stock market well before turning 18 years of age. He then spent 4 1/2 years earning a degree in Engineering. Upon graduation became a an aircraft worker at Edwards Air Force Base - and then, once discharged, went to work as a private financial consultant after earning a masters degree in Economics/International Business. Seven years ago, Mr. Morgan put his life long study of free-market economics to work researching the economy, stock market behavior, precious metals, especially silver. Although very familiar with gold, Mr. Morgan believed that silver needed more exposure and would be utilized increasingly as technology continued to demand more and more of the metal. Mr. Morgan's interest in silver led him to publish the "The Morgan Report", a research report that has grown in popularity and is today seen as one of the pre-eminent reports on Free Market economics in the financial industry. Mr. Morgan has benefited from the bull market in commodities and metals: An overwhelming number of the companies outlined in his model portfolio is higher than the original recommendation.


-- Posted 13 February, 2006 | |


Article Archives